Currently facing charges including kidnapping and attempted murder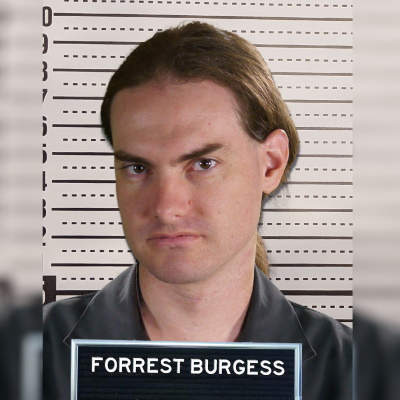 Photo provided by YCSD
As the Yoknapatawpha County Sheriff's Department continues its investigation into the murder and dismemberment of former Oxford resident Laurie Daniels, 25-year-old Forrest Burgess was arrested this afternoon on charges related to the murder of his former fiancé.
Sheriff's Public Information Officer Elizabeth Jones would not comment on what led to Burgess' arrest, but did confirm that the Oxonian is being held on kidnapping, false imprisonment and attempted murder charges.
Jones said Burgess has not been charged with the murder of Laurie Daniels, but emphasized that the investigation is ongoing and additional charges may be filed.
Burgess and Daniels became engaged in 2012, but Daniels abruptly left Oxford in early 2013, canceling the wedding the couple had planned for later that year.
Burgess' roommate, Paul Mercury, said, "Forrest is still totally in love with Laurie, even after all these years. He would never deliberately do anything to hurt her, and there's no way he would kill her. No way."
Calls to Burgess' parents' home in Oxford were not returned.
The gruesome end of Laurie Daniels
In December 2019, Daniels made her first trip back to Oxford since her departure seven years ago.
It's still unclear where she went and who she talked with upon her return, but her body parts started turning up in surrounding counties within days of her arrival, culminating in the discovery of her severed head in Taylor on February 22, 2020.
With some portions of Laurie Daniels' remains still missing, the cause of her death has not been determined.
Surviving Daniels family members distraught
Last week, the victim's parents, Bart and Bonnie Daniels of Oxford, announced they would no longer cooperate with the sheriff's department's investigation into their daughter's murder.
They alleged that the Department was disrespectful of them as well as their friends and neighbors in their inquiries.
The Danielses claimed that YCSD detectives have been "digging up vicious rumors and hearsay regarding our daughters' and our own personal life" instead of conducting "a serious investigation into the death of our daughter."
Jones declined to say whether the parents' comments had any impact on the decision to arrest Burgess.
The Danielses' younger daughter, Melanie, disappeared from Oxford in 2012. Her current whereabouts are unknown.